The Sprout Academy Difference
Become a more confident parent through our valuable childcare resources.
Why Choose The Sprout Academy?
We care for your child the same way you would.
The Sprout Academy develops the whole child by meeting social, emotional, physical, and intellectual needs through learning and growing every day.
Through a caring, stimulating atmosphere, your child will gain the tools to become confident and self-aware in their world. Our passionate and engaging teachers provide endless opportunities to grow, learn, and imagine—whether building a spaceship to blast off to Mars or inviting a friend to share a story during group time.
Learning is Everywhere
While academics play a role in child development, there are other experiences that enhance the whole child.
Learning curriculums are more than books and teaching manipulatives. At The Sprout Academy, our curriculums consistents of everything your child experiences in the classroom, from interactions and meals to singing and playing. We never miss an opportunity to educate.
Teaching Life Skills
The Sprout Academy teaches children skills that go beyond reading, writing, and math. Playing, singing, art, mealtime, and basic hygiene are all used as applications to greater life skills that build confidence. Each activity is designed with a specific lesson or outcome in mind. In fact, our activities are designed to align with 140 learning standards that progress sequentially across six developmental domains.
We also teach seasonally relevant lessons. For example, children learn about gardening in the spring and farming in the fall. 
Preparing for the Future
Common Core State Standards, as well as early learning standards from several states, help inform the scope and sequence of our learning standards. We provide a balance between choice and structured activities, between group and individual pursuits, and between teacher and child-directed experiences.
We prepare children for success as they enter traditional schooling. In addition, we give families the tools to continue promoting learning in the home.
The Benefits You'll Receive:
Attention and support
Building blocks for your child's confidence
Approved child care safety and security
A clean and healthy environment
Social and emotional growth
Curriculum based on scientific research
The convenience of multiple locations
Flexible early and late hours available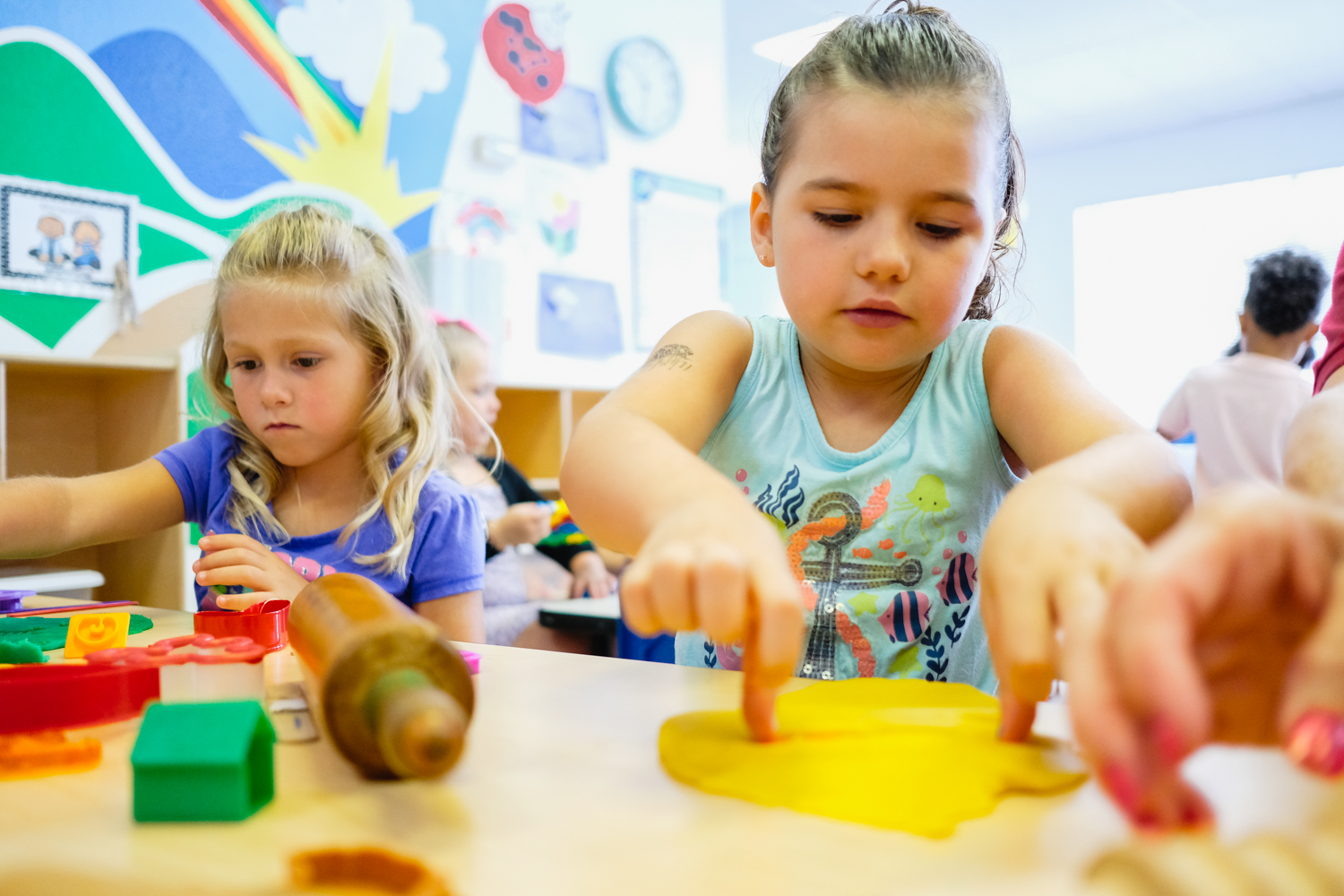 Inquire About Openings
Find The Sprout Academy Location Nearest You