School Age Child Care
BEFORE- AND AFTER-SCHOOL EDUCATION FOR 5-12 YEAR OLDS
The Sprout Academy School Age 

Program

Even after school's out for the day, children need to be engaged in a comfortable, yet stimulating child care environment. That's where The Sprout Academy comes in. This innovative before- and after-school program allows kindergarten and school-age children to balance learning and fun through a variety of experiences. From homework help to fun physical activities, our early education program is designed so that everyone goes home happy.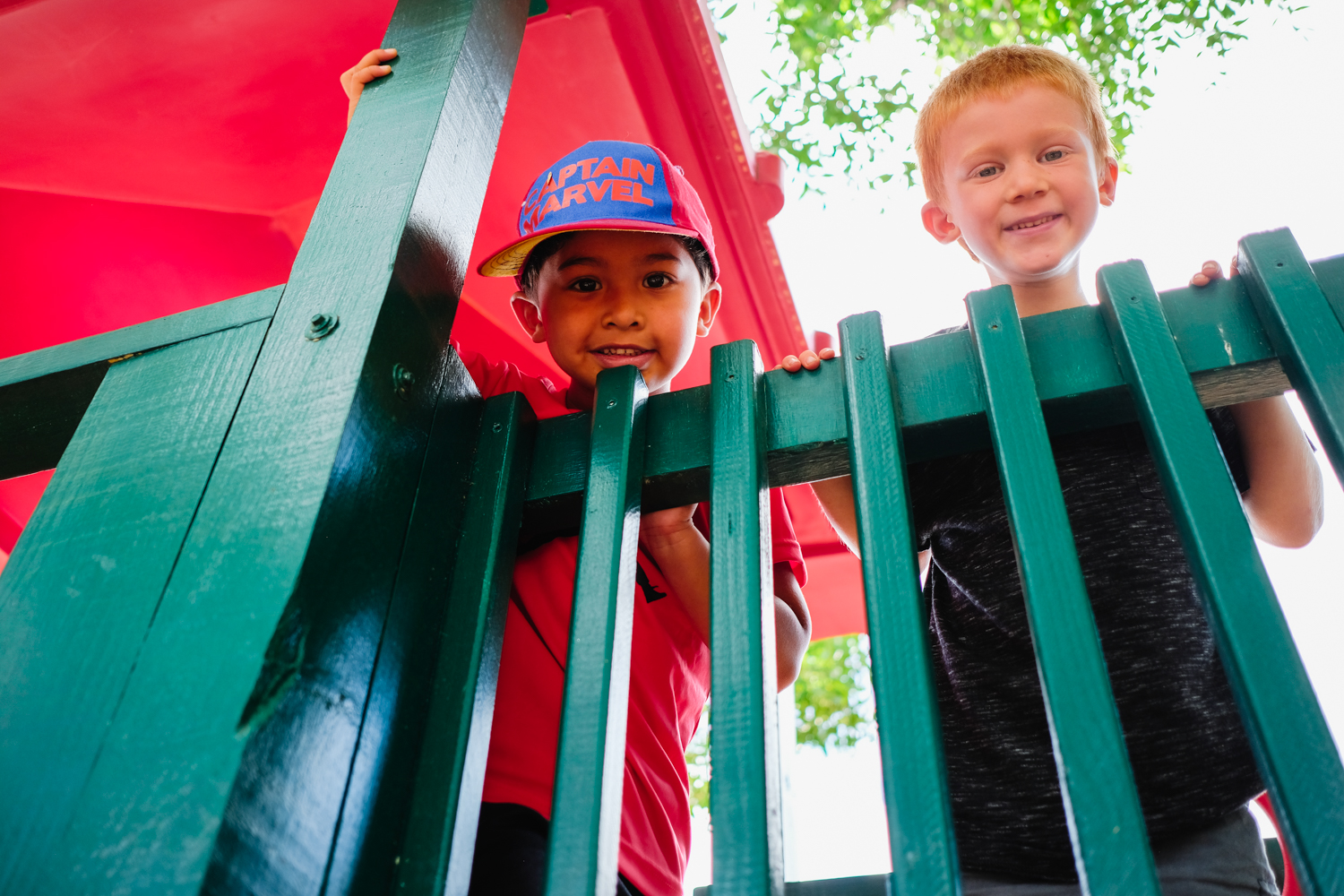 OUR SCHOOL-AGE PROGRAM FEATURES
Regular homework support
Daily fitness activities that keep your child active and healthy
Regular teacher-family communication, including updates to keep you informed
Emphasis on developing leadership and communication skills through the Classroom Council
A comfortable environment designed to boost your child's confidence, self-esteem, character, and social skills
YOUR CHILD'S DAY
Children spend time with friends and enjoy activities that are relevant to school-age interests. We help children think, feel, and experience new challenges.
In our programs, school-age children will develop complex coordination skills, engage with peers, and practice group study. They will begin to express their goals and wishes as they seek self-identity and explore interests and behaviors in an age-appropriate way.
With before- and after-school programs at The Sprout Academy, your child will ride a wave of success toward social, emotional, physical, and intellectual maturity. Call The Sprout Academy and learn how to enroll your child today. 
YOUR CHILD'S EARLY EDUCATION AT THE SPROUT ACADEMY
Our five areas of focus give your child endless opportunities to learn and grow. 
Communicating with Others
The Sprout Academy helps your child develop effective communication skills.
We provide opportunities to practice active listening, negotiation, compromise, and leadership through the Classroom Council; support teamwork on long-term projects; and encourage language and communication skills through literacy, drama, and music clubs. 
Building Brain Power
The Sprout Academy helps inspire your child to enjoy learning.
We provide experiences that develop your child's ability to problem-solve, observe, predict, and explore cause-and-effect relationships; provide opportunities to explore math relationships such as classification; and provide support and time to complete homework and school projects. 
Making New Friends
The Sprout Academy supports your child in developing healthy peer relationships.
We use club activities, the Classroom Council, group games, and events to develop leadership, planning, organizing, and team-building skills. 
Growing a Healthy Body
The Sprout Academy stimulates your child to stay active.
We build stamina through small- and large-group games; focus on endurance, balance, and strength during daily fitness activities; and promote the link between physical activity and proper nutrition in creating a healthy lifestyle. 
Nurturing Creativity
The Sprout Academy motivates your child to express creativity.
We encourage experimentation with color, shape, texture, design, and music; provide opportunities to build abstract concepts and problem-solving skills; and stimulate creative writing and expression through poem- and story-writing, performance, and word games. 
Inquire About Openings
Find The Sprout Academy Location Nearest You